"Addressing Situations That Drive People To The Edge"​
Just Understand My Perspective
Life challenges us all in different ways. Even during a shared event like a pandemic, our experiences can be diverse. The biggest commonality is the power of our perspective and its ability to impact our capacity to overcome.
The J.U.M.P. Book contains practical wisdom and inspiration for life's toughest moments. It will help you discover and appreciate a different perspective and guide you to a place of peace, understanding, and healing.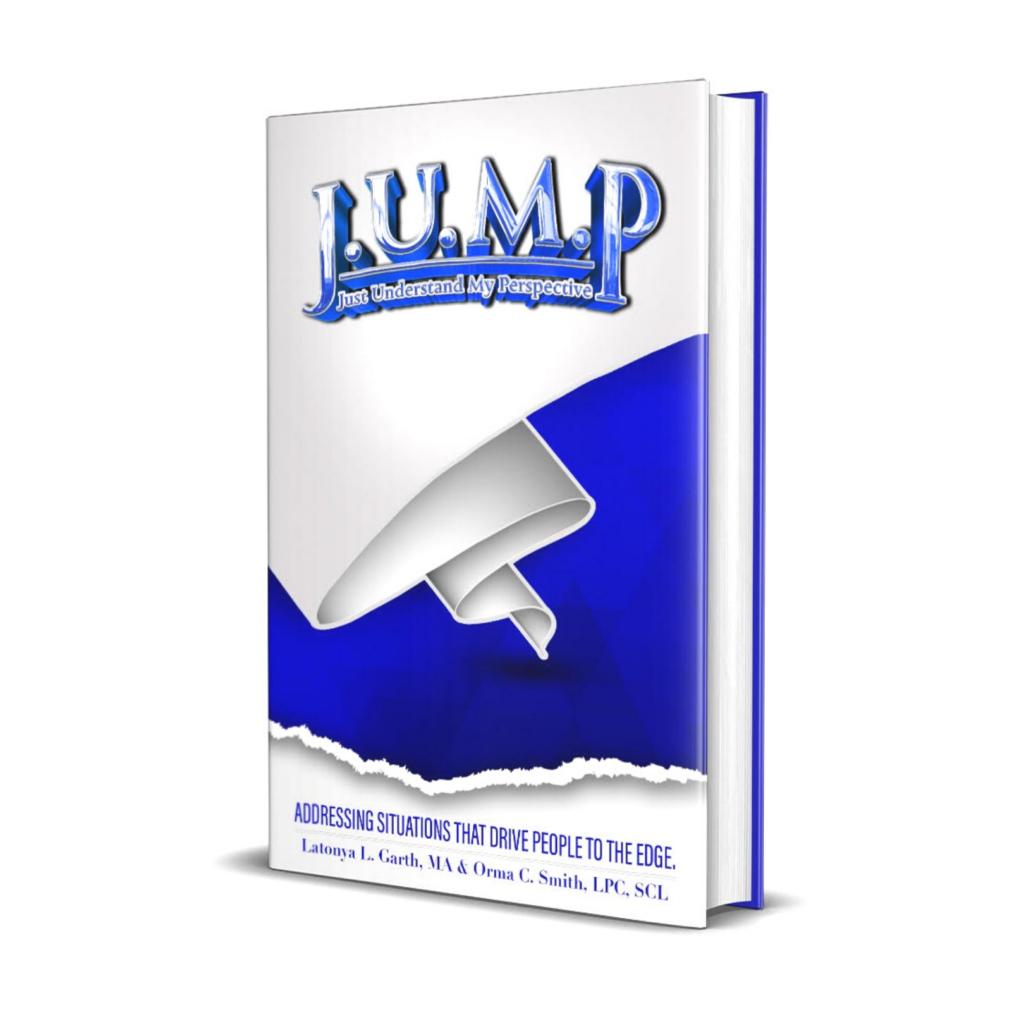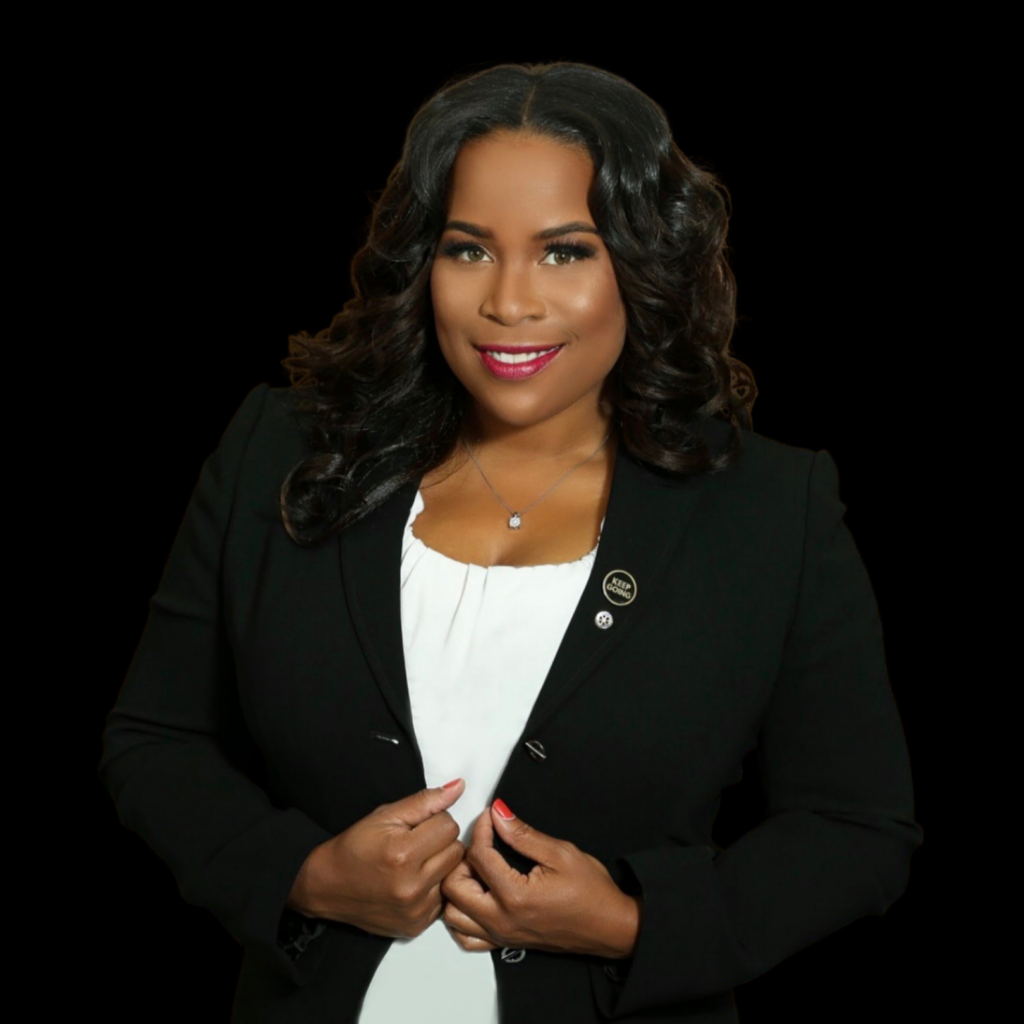 Life Coach, Motivational Speaker and Entrepreneur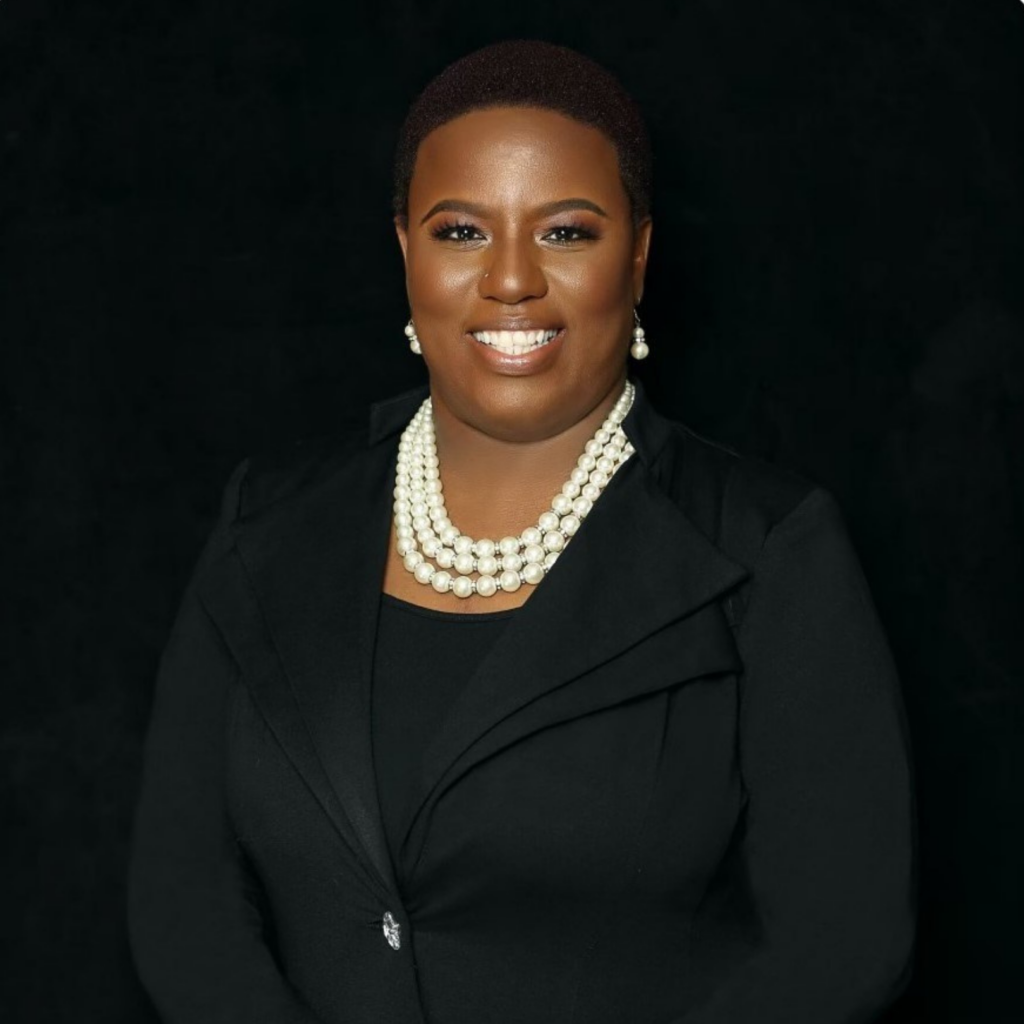 Licensed Mental Health and School Counselor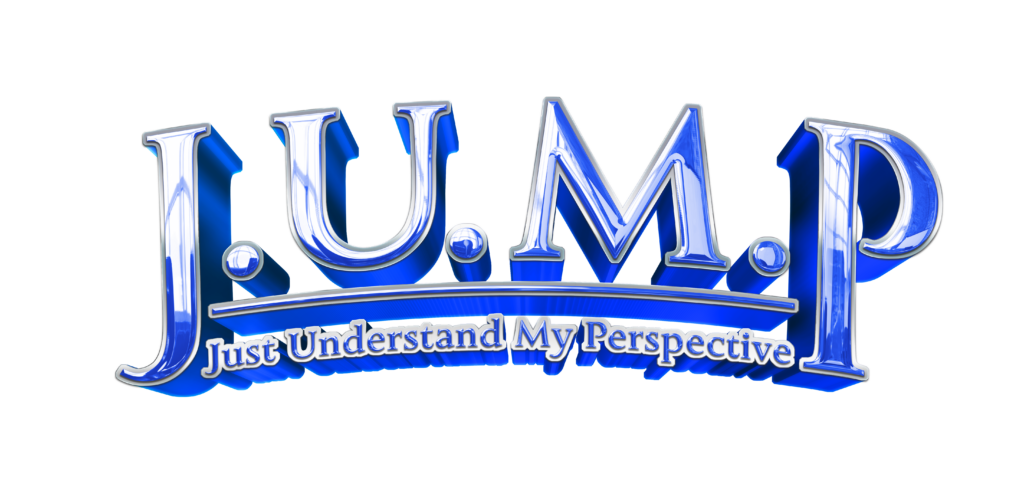 "I met Orma for the first time as a special guest speaker at an event centered around self-care. Her presentation was incredibly thoughtful, relatable, and most importantly effective. Our guests left that day as better, more inspired people and I attribute that to Orma and her gentle yet fun personality. She is a wealth of knowledge and teacher at heart, making the lessons feel more like a conversation with a friend. I have partnered with Orma on other ventures since then, knowing her involvement means that myself and others will be helped in a powerful way. She is a blessing to all who get the pleasure of knowing and learning from her."
"I am convinced that Latonya is a special person delivered to this Earth on divine assignment to offer refuge to those who experience pain from their past. The trials and tribulations of life can be intimidating, but Latonya has found a unique way to tell her story, relate to her audience, and teach great life lessons that truly resonate with her audience. Wow, this WOMAN is powerful! The amount of love, care, and compassion that Latonya puts into her work is very admirable. I always look forward to her future projects because I know that whatever she touches will leave an additional positive, long-LASTING, mark on this world!"
"Latonya is the epitome of a servant-leader. She operates with a spirit of excellence. Her fun and fearless spirit make her a force to be reckoned with. She's impactful in the community and her message is candid, bold, vulnerable, and authentic. Do you need a solution? You will find it here!"
As a colleague and friend of Orma, it has been a privilege to watch her to bring healing and help to others. In her role as a teacher, Orma was highly sought after by her students for wisdom, guidance, and help during traumatic situations in their lives. Many of those students went from a dark path to one where they are now thriving in their various industries. As a heart patient, Orma has counseled me through many days where doubt, anxiety, and grief were too much to bear, but she held my hand walked me through how to find healing for my soul. You will be immensely blessed by this book. Trust in the Godly wisdom and character of the authors.
"LaTonya Garth is a phenomenal author and a powerful motivational speaker, having written and spoken on the difficulties that she herself has experienced throughout her life. Ms. Garth has the special gift of reaching people where their at, having touched many through her program, IMAGINE and the multitude of platforms as a Professional Speaker. Her gift is life changing! I highly recommend Ms. Garth!"
"Latonya's teaching style penetrates the heart and the mind. Her gift to change lives is unmatched and she genuinely cares about the success of others. She is a phenomenal Life Coach and I'm grateful to have witnessed the lives of the many people that she has changed through her writings as an author and with her gift as a Motivational Speaker."
"Reading JUMP has guided me to reflect on some of the darkest days in my life and understanding that some of those days were left unresolved and hidden for decades. Allowing Latonya and Orma to tap into my subconscious was therapeutic and has allowed me to better understand some of my current inner-conflicts and emotional guarding. Reflecting on my perspective from past events will allow me to move forward with a greater understanding of who I am and I how came to be this person. Allow JUMP to open you up to your inner-self and guide you to the answers that may be missing from your story."
"JUMP" has an intentional aim – JUST UNDERSTAND MY PERSPECTIVE. Who better to write a book that contains the exits of information and transformation to those whose lives took detours than Orma and Latonya. They have both personally dealt with or worked with others with many types of trauma and grief. They are qualified in their professions, ordained by God with authority, and dedicated in their hearts to provide proven instruction on how to live an abundant life. I believe this book is written as an instrument in God's hand. I am extremely honored and proud to write this foreword, confirming to the reader that "you are in great hands."
"Covid-19 has changed life as we know it. Many need assistance, and The J.U.M.P Book not only offers solutions, but it will give you a mindset shift in the right direction. It is therapy and motivation in a book. This is a life manual at your fingertips."
"Orma is a great friend and successful clinician. Her discernment in various areas of mental health as well as her ability to make the most complex issues practical have been valuable throughout our years of friendship. Orma's warmth, empathy, kindness, and non-judgmental approach enable her to meet people where they are and guide them to efficient and healthy solutions. Her passion is mental and emotional well-being which is the focus of this book. If you're seeking another perspective, I recommend J.U.M.P. "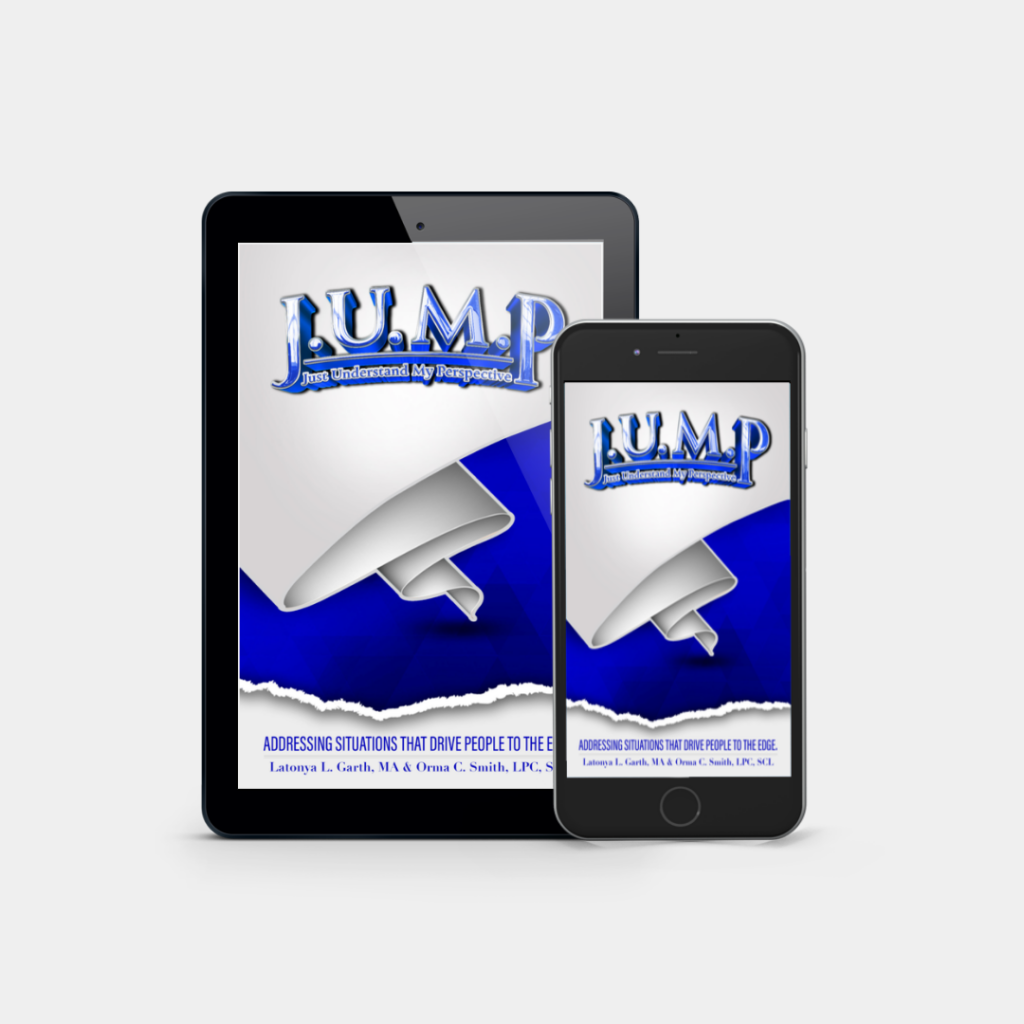 eBook Version
Order your e-Book copy of The J.U.M.P. Book today!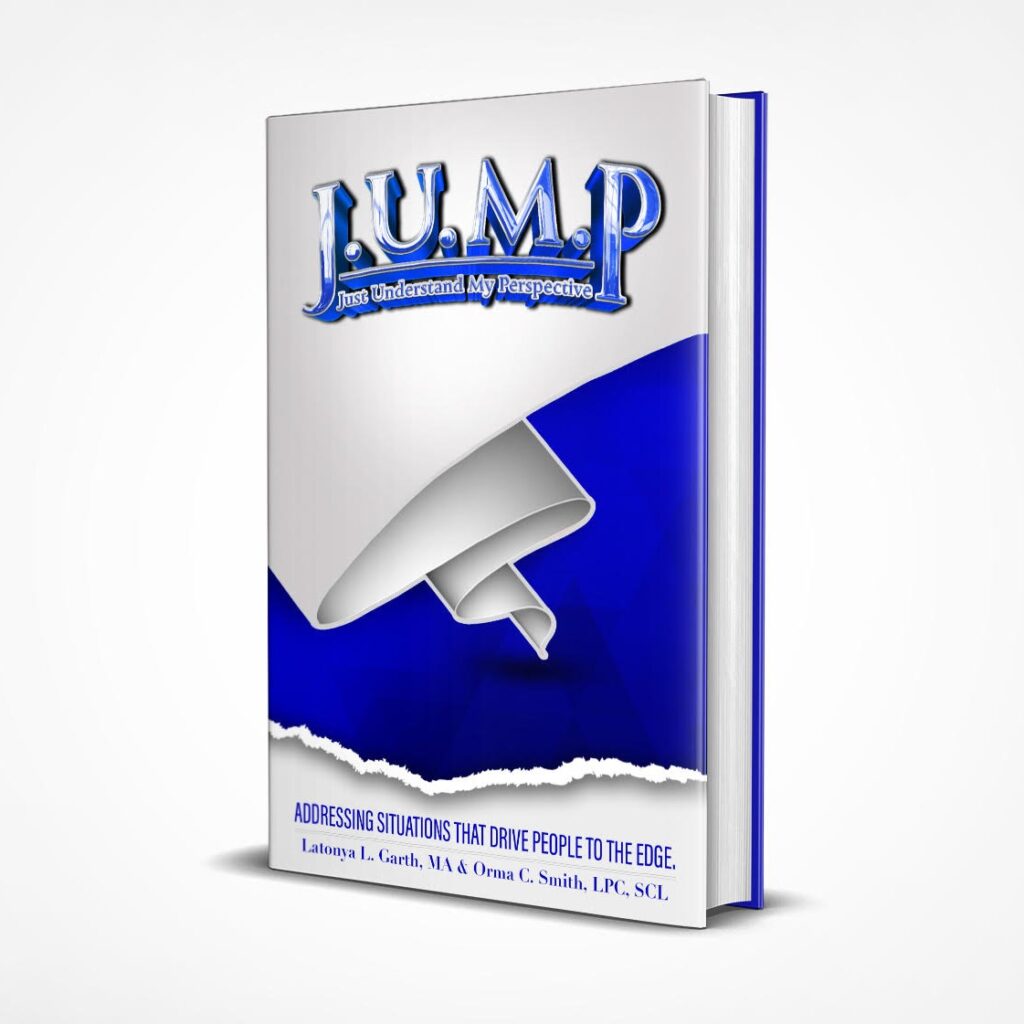 Paperbook Version
Order your paperbook copy of The J.U.M.P. Book today!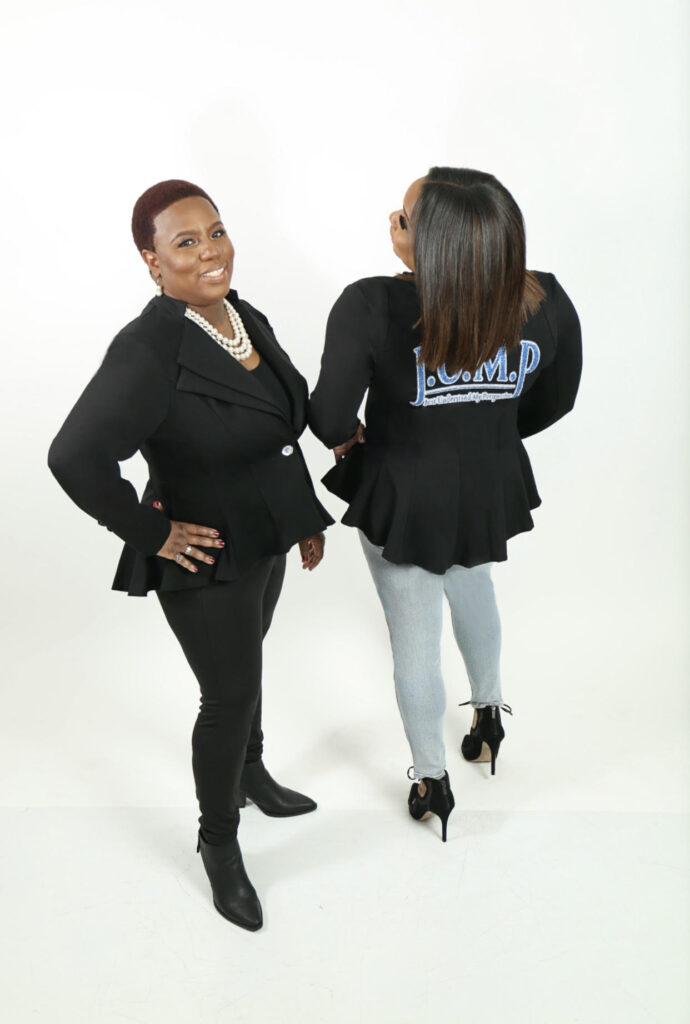 For any media inquiries, please contact: